Service Tattoo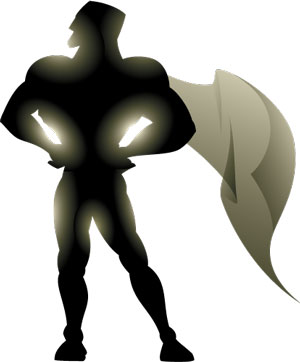 Whether it was serving your country or community, a life of service is a life of self-sacrifice, loyalty to others, and often personal hardship and even danger. So, a "services tattoo" is an honorable thing!
Someone once said of military enlistment: "To enter the service is to write a blank check to your country – for an amount of up to and including your life."
As for others who look after us all..."To Protect and Serve;" "Courage, Commitment and Compassion;" "The Toughest Job You'll Ever Love."
---
"Service" comes in many forms...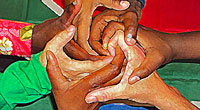 And how about the doctors and nurses who volunteer their time? Or those who give their time to big-brother/big sister organizations?
Scouting organizations, homeless shelters, animal shelters, Salvation Army, Special Olympics...the list is huge. But the one word that ties them together is "SERVICE." As in selfless and meaningful.
---
Passion = Possibilities!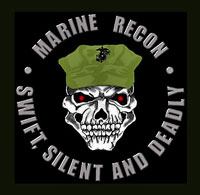 People can be very passionate about such service, and where there is passion there will always be plenty of art and imagery.
Anyone can think of countless service-related tattoo designs – from traditional World War II Recruitment Poster Pinup Girls to Naval Ship's Anchors; from Police Shields to Memorials for Fallen Firemen (to name just a few drops in this vast ocean of art).  
Then there are logos, symbols and official seals of organizations – departments, special teams, military squadrons, regiments, flights, battalions and fleets etc. Every major military exercise or conflict carries its own catalog of graphic imagery. And for all, there are some very creative "unofficial" designs.
---
Hey Tattoo Fans!

If this feels like your kind of place, why not bookmark my Home Page and come back for a visit again soon?
Also, links to my new or updated pages are always included in the Blog Page... come on over to Getting a Tattoo - So What's New? 
Social Media and RSS users, see below!