Tattoo Cover Up Ideas
This page addresses two separate issues:
1. Tattoo CONCEALER (quick and temporary tattoo covering solution)
2. Tattoo COVER (permanent new tattoo over the old tattoo)
NOTE: While it is true that these terms, along with "Tattoo Cover Up" are interchangeable out in the world (and on the internet), for the sake of clarity I will stick to my usage as shown above.
If getting grid of your ink completely and permanently is what you're after, look into Tattoo Removal.
---
Tattoo Concealer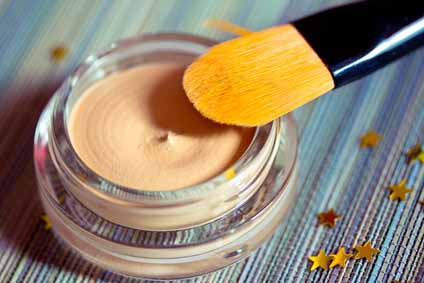 In a perfect world, we get tattoos that we really love and want to keep -- even if the design may be inappropriate for certain situations in life, and we need to find a way to quickly cover them (and just as easily uncover them, when the mood strikes). 
In most cases, our choice of clothing does the trick (long sleeves, pants etc) but some of us have placements that are harder to conceal (hands, throat, etc) than others.
If you are getting your first tattoo, this is something you will need to consider carefully. No matter how simple it is to apply a topical concealer, it is always easier to just "throw on a shirt" and should be a factor in choosing tattoo placement -- which is "covered" (forgive the pun) in the First Tattoo - 5Qs4U, Tattoo Questionnaire and the Tattoo Pain page. 
If it's too late for all that cuz you've already gotten some killer ink that happens to be very visible and hard to hide, YOU STILL HAVE OPTIONS! Read over the Tattoo Concealer page.
---
Tattoo Cover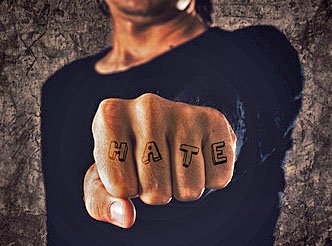 So, what about those of us who HATE our old ink but are still okay with having tattoos? 
Lots of folks live to regret the tattoos they've gotten, and there are many reasons why they choose to get a tattoo cover to hide the old one, to include:
They've outgrown/no longer agree with the design or message, 
A break-up with someone represented by their ink (especially if it has eheir ex's name or portrait on it),
It was a bad tattoo to begin with, 
The old ink didn't age well. 
A Tattoo Cover is basically a NEW Tattoo that is rendered over the OLD Tattoo in such a way that it completely hides that old hated ink and becomes your new KILLER TAT that you can be proud of. That is, if you plan it right! Read over the Tattoo Cover page to learn more!
Yes, IT IS TRUE...you've now paid for TWO (or more) tattoos and ended up with just ONE. But it's a lesson you'll remember for next time (you know, the lesson about coming to this site to start planning that next tat!).
---
Hey Tattoo Fans!

If this feels like your kind of place, why not bookmark my Home Page and come back for a visit again soon?
Also, links to my new or updated pages are always included in the Blog Page... come on over to Getting a Tattoo - So What's New? 
Social Media and RSS users, see below!