Getting a Tattoo?

Start Here...
---
So you're GETTING A TATTOO (or think you might want one). Congrats! In coming to this website, you've made that first crucial step!
There are literally thousands of websites with designs of all kinds...and advertisements for their own artists and shops. That's great, but what they don't provide is a single source for everything else you will need to consider before you go. 

It can be scary, but I've already done the research...and THIS SITE IS FOR YOU!
Whether you're planning your first tattoo or you've already got some ink, it's important that you get it right THIS time. 
---
FACT: Most people get it wrong the first time (some many times over) and end up wishing they'd planned their tattoo(s) better.
---
Chances are that you've already got some tattoo design ideas of your own and have decided that you definitely want some ink. BUT, before your tattoo you want to:
Feel comfortable with your decision to get a tattoo, 
Have confidence that you have planned everything well, and 
Be fully aware of what to look for, what to expect AND what to avoid.
As you already know, tattoos have become wildly popular...and there seems to be no end in sight for the growing movement of self expression with body art. More and more people of all ages are getting a tattoo, and new tattoo ideas just keep sprouting up pretty much everywhere!
---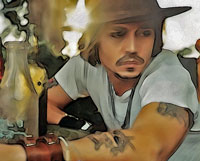 What is a Tattoo? 
It is a statement to the world …about YOU.
"My body is my journal, and my tattoos are my story." 
― Johnny Depp 
---
The Two Biggest Questions...
Think about it…all people judge other people by their appearance (whether we mean to or not). Whether you are getting a tattoo for the very first time OR returning for more ― it is important to keep TWO QUESTIONS in mind: 
1. "What do I want to show the World?" (DESIGN):
Cool designs, personal statements or pictures, bad-ass tribal ink, mythological creatures etc. Ask yourself: "Am I looking for tattoo design ideas that I think will look REALLY COOL, or am I looking for a more personal tattoo that will show SOMETHING ABOUT ME?" My thought on that is…WHY NOT DO BOTH?
2. "Where on my body do I want it?" (PLACEMENT): 
Depending on your circumstances (work, family, religion etc) and/or personal preferences, the question of tattoo placement is definitely another major consideration. Do you want to be able to conceal your tattoo(s) under clothing on certain occasions?
Is tattoo pain a factor for you (yes...some areas are prone to much more pain from the needle-gun than others)? This is crucial to working through all of your tattoo ideas and the plans that result from them.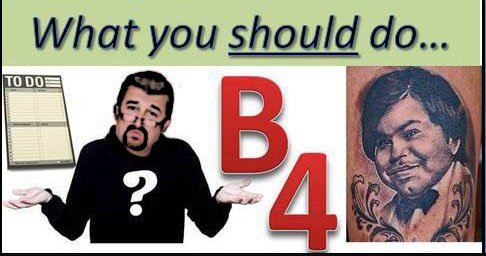 Basically, you want to figure out WHAT tattoo designs you want the world to see, and WHERE on your body will also determine WHEN it shows. Smart placement of tattoos is almost as important as the tattoo design itself.

---
But the first big question will always be "What tattoo design will give you the most satisfaction?"

"When the designs are chosen with care, tattoos have a power and magic all their own. They decorate the body but they also enhance the soul."
― Michelle Delio
---
Getting a Tattoo...Let's Start with Choices!
In modern society, we have more choices and better/safer techniques than at any time in the long history of tattoo. 
Whether it is a temporary marking with a henna tattoo or more permanent ink, more and more people are choosing to join us in the way we choose to express ourselves. We are living canvasses!
If this is your first tattoo, I know you must be very excited. And why not? The masterpiece that is your body is just waiting to be started...but here are some things to consider before you ink!
---
Hey Tattoo Fans!

If this feels like your kind of place, why not bookmark my Home Page and come back for a visit again soon?
Also, links to my new or updated pages are always included in the Blog Page... come on over to Getting a Tattoo - So What's New? 
Social Media and RSS users, see below!