Tattoo Questionnaire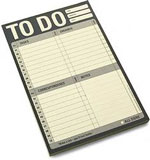 Print this questionnaire and COMPLETELY fill in the blanks as shown here (in the parentheses):
"I want to get a  (large/medium/small)  tattoo of a/an  (describe design)   and have it located on my   (body placement) . I want to do all this because:"
"(main reason…be honest)"

"(next most important reason)"

"(another good reason)"

"(another good reason)"

"(another good reason)"
Add as many bullets as needed to completely list all of your reasons for getting this permanent design on your body (be thorough...no cheating!).
For your convenience, I've created a PDF form you can print:
My Tattoo Questionnaire
.
---
My Own Example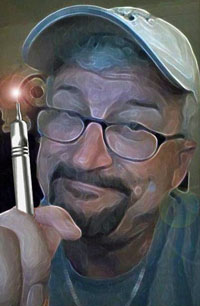 Okay, just in case you're curious about how I broke down my own "questionnaire" for the work I ultimately sought out, here it is:
"I want to get a  large  tattoo of a  Greek Temple "comic strip" with Greek Gods between the columns  and have it located on my  upper right arm (thick arm-band going all the way around). I want to do all this because:"
"I want to show my love for ancient history and mythology;"

"It is a completely unique design - unlike anything I've ever seen;"

"I can show things about myself with this symbology and each 'God;'"

"I can easily conceal this area with short sleeves  (professionally / socially) OR show it off at the beach, weekends, etc when I choose;"

"I can expand a great deal on this tattoo in the future (to partial or full sleeve, onto my shoulder, chest etc);"

"I've always wanted a super cool tattoo."
See how easy that is? Pretty simple really...just be honest with yourself and don't be afraid to examine your reasoning. Sounds cliche, but you will be happy you did!
Now, as suggested, take your filled out worksheet back to the Five Questions and apply it to each one. What do you end up with?
---
Hey Tattoo Fans!

If this feels like your kind of place, why not bookmark my Home Page and come back for a visit again soon?
Also, links to my new or updated pages are always included in the Blog Page... come on over to Getting a Tattoo - So What's New? 
Social Media and RSS users, see below!